Fact about me: I do not like hot weather. There, I said it.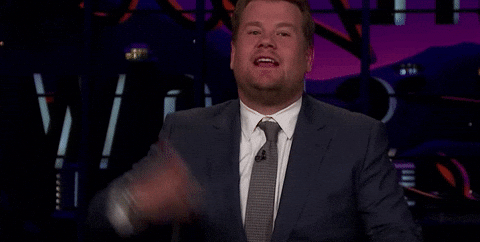 So when September rolls around I have always been happy that Fall/Winter and cooler temps are on the way!
But four years ago, my Septembers changed forever.
I know, the suspense is killing you, right?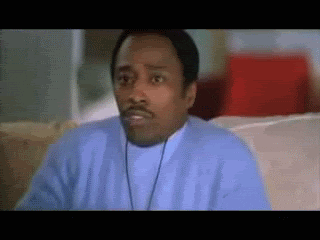 Well, I am going to get a wee bit serious with you in this post.
Four years ago on September 11th (ugh, could that date get anymore sad? As Chandler Bing would say it) I went to the ER in the middle of the night (for the 2nd time in a week). You see, after my firstborn arrived my immune system went bonkers and started attacking my body, mainly my colon.
Here are some autoimmune cliff-notes:
There are TONS of autoimmune diseases, and they all look SO DIFFERENT.  But, what happens is that person's autoimmune system (what fights off sickness and disease) is dysfunctional.  Instead of fighting off the things it is supposed to fight off, it looks at other "normal" things in their bodies as an enemy/enemies.  So in my case, when out of control, my autoimmune system thinks my colon and the food I put in my body are things that need to be attacked and rid of.  Fun, right? No.
When a person is pregnant, their body's immune system is automatically suppressed so it doesn't look at the baby as a foreign enemy that needs eliminated.  Pretty cool, huh?  But, after the person has the baby, the immune system returns to normal and then some.  This is when the problem happens for people with autoimmune diseases.
My autoimmune disease (Ulcerative Colitis) was diagnosed when I was 21.  I suffered a few flare ups, but could always get them under control with steroids (prednisone) and a couple other medications.
I SAILED through my pregnancy with Ashton.  I didn't take any medications other than prenatal stuff and felt great the entire time.  Now I know that was because my immune system was naturally suppressed due to the pregnancy.  So, within weeks of having Ashton things went south quickly.  Being a first-time mom, I assumed some of my issues were just regular old post-baby symptoms, especially since the birth was traumatic and I had a 4th degree tear.  Ouch times ten.
Those symptoms escalated quickly and soon became out of control.  I was well below my post-pregnancy weight, and couldn't even eat a small dish of mashed potatoes without sever pain and it shooting straight through my body.  I was severely dehydrated, but I couldn't drink anything without pain or needing to run to the bathroom.
All of this was while I had a 6-week old.  I would get up to feed him during the night and couldn't make it 10 minutes without needing to put him in a bouncy chair crying as I ran to the bathroom.  I still have flashbacks and guilt over that.  It was awful.
My mom started staying at our place when she saw me deteriorating, and she demanded we go to the ER.  More than once.  Finally, September 11th, 2013 I was in such bad shape they kept me at Riverside and admitted me.  For 9 LONG DAYS.
I had to be in the hospital, away from my newborn for 9 days.  I still shudder thinking about it.
I was so blessed to get a private room.  I don't think I could've dealt with a roommate in the hospital, especially considering I didn't want anyone I knew to come visit me.  I was embarrassed, tired, ashamed, etc.  All of the stupid emotions/feelings the enemy feeds us.
I was pumped full of liquids, steroids, nutrition (I wasn't allowed to eat food for a few days).  Nothing seemed to help.  I was up a few times every hour around the clock.  I was losing weight by the day, and my body was shutting down.
I didn't know until my Gastro doctor told me after-the-fact, he and his colleagues were very worried.  How's that for a wake up call?
Finally after about 5 days in the hospital without any improvement, we decided to try a new medication, Remicade.  It is given through an I.V. infusion and required extensive tests to be qualified to receive it.  So I had to get tested for 1.2 million things, some of them taking 2 days to get the results.  Finally day 7, I was able to get an infusion.
This medication doesn't work for everyone, so there was a chance I would have to find something else.  I didn't notice a change the first day.  I was concerned.  But (yay for buts), by day 2 after the medication (day 8 of my hospital stay), I was able to sleep through the night (other than the middle of the night vital stats taken by the overnight nurses).  The next day I was able to eat and I was feeling SO MUCH BETTER!!!!  Thank you, JESUS!
By day 9 I was able to go home late afternoon.  I was weak, I was frail, but I was able to get home and see my baby.  After a couple nights at home, I was able to feed Ashton (formula, obviously) in the middle of the night without any problem.  I remember that was such a huge step and gets me choked up just typing it out.
So, if you have read this far, thank you.  Thank you for reading to understand a little more about something you might not have been aware of.
While I still luvvvvv the fall and September, now you understand why I can sometimes  have a bit of sadness/grief this time of year.  But even though all of that horrible stuff happened, I am thankful that it has helped me appreciate my health and grow my faith.
Thank you for reading.  xoxo